Fasting for Spiritual Enlightenment & Self-Improvement
The practice of fasting dates back over 5,000 years and is observed in different ways by many faiths including Muslims, Jews, Christians, Baha'is and Hindus. Most Religions believe that fasting opens a powerful gateway to God and allows oneself to become spiritually attuned.
The Purpose of Ramadan & Fasting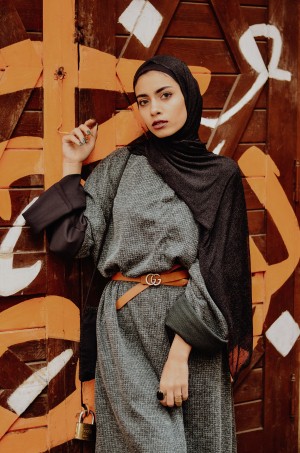 In addition to prayer and refrainment from any selfish desire, fasting is a significant part of Ramadan. During the Holy Month, the purpose is to enter a state of taqwa; a state of constant awareness of God. By adhering to rigorous fast and prayer and refraining from other human urges, Muslims are strengthening their willpower and self-control to ultimately "guard against evil" and bring about self-improvement and increase spiritual awareness in everyday life.
Muslims use time not spent eating and drinking during Ramadan to concentrate on prayer to achieve the state of taqwa and expand upon their spirituality. Outside of Islam, many people use this time to work on self-improvement, to meditate and free the mind or to participate in activities that encourage relaxation.
During and after a fast, people say they feel mentally stronger, more thankful and more in tune with their body and mind than prior; this feeling is often attributed to the ability to exercise and maintain self-control. By increasing the awareness of one's human needs and denying this, a sense of personal and collective strength and achievement is felt which allows us as humans to feel more connected to ourselves, our peers and our Gods, whilst in a fasting state.
Health Benefits of Fasting
Not only does fasting have a strong link with spiritual and mental well-being, research shows that fasting has a multitude of health and physical benefits also. Some 2,500 years ago, The Father of Western Medicine, Hippocrates, was recommending abstinence from food or drink to aid the body's natural recovery process from illness and disease. This is still practiced and advised today to improve mental and physical health in Western, Chinese, Alternative and Homeopathic medicine cultures.
Studies show that fasting can have a wide and positive impact on the body in individual areas and as a whole. By allowing the body intermittent periods of rest from digestion, it is able to burn through fat cells more efficiently in this period thus resulting in weight loss.
Fasting has also been shown to improve brain function by boosting the production of a protein that activates brain stem cells to convert into new neurons, triggering a variety of other chemicals which promote neural health also.
The benefits also extend to our outermost layer, our skin. Fasting has been shown to help clear the skin by expelling toxins. With our body not focussing on digesting periodically throughout the day, it is instead able to concentrate its regenerative energies on other systems and is able to clean up toxins and regulate organ function across the body, including our biggest organ of all.
Who Fasts?
Many, many millions of Muslims, of course. Plus, a multitude of other Religions. However, fasting is not only a religious act and can be undertaken by anyone who would like to practice mindfulness, give their body a break to regenerate or indeed for health reasons. Fasting is a difficult challenge (and one that should be undertaken with care) but why not see how the challenge could improve your mental well-being, your spiritual connection and also your skin!
Thank you to Mohammed Hassan for the use of this photograph.